With the development of the times and technology, knitted sweater products use modern concepts and finishing techniques to greatly improve the characteristics of knitted fabrics such as scratching, non-ironing and wear resistance, plus brushing, sanding, shearing, embossing and pleats The comprehensive application of quilting and other technologies has greatly enriched the varieties of knitwear and made knitwear garments more diversified.
The following is an introduction to the types of knitwear:
1. Striped sweater
Knitwear with distinctive striped elements, delicate stripes, adding elegance, delicate fabrics, skin-friendly feeling, very comfortable to wear, very simple version design, elastic hem, with very good shaping effect.


2. Color-blocking pullover sweater
The knitwear with distinctive splicing design style, three-dimensional splicing processing, let the clothes show very three-dimensional lines, delicate fabrics, skin-friendly feeling, very comfortable to wear, elastic hem, with very good shaping effect.


3. Plush sweater
Woolen fabric knitted sweaters, thick needle lines, very novel and individual, the body is decorated with plush fabrics at the same time, fluffy lines, very cute, distinctive hierarchical design, giving the clothes a three-dimensional shape.


4. Hollow knitted sweater
The empty knitted sweater, exquisite and three-dimensional pattern, faint perspective feeling, very dreamy and sexy, exquisite short lines, slightly loose design style, showing a very relaxed and elegant leisure charm.


5. Irregular bat sweater
Bat sleeves are timeless fashion beauty. With irregular decorations, this sweater has an asymmetrical hem, full of individual lines, colorful colors, showing a very romantic feeling, and delicate fabrics. The loose lines create a romantic and stylish casual atmosphere.


6. Bat pullover sweater
The pullover is a mainstream type of knitted sweater, coupled with the individual design of the bat sleeve, plus the exquisite and delicate slightly fabric, and the skin-friendly feeling, it is very comfortable to wear. At the same time, it adopts a simple design style, which reflects a relaxed and casual style. The loose version and exquisite pocket design give people a sense of leisure.


7. Bat striped sweater
The knit sweater with distinctive stripe elements and the wide bat shape give the clothes a three-dimensional hierarchical line, a perfect straight shape, a very self-cultivation, and a very thin effect overall. The classic stripes are full of retro charm.


8. Loose and irregular hem sweater
The delicate fabrics, soft texture, asymmetrical hemlines, full personality, and fashionable colors reveal a perfect sexy charm. The loose lines make it easier and more comfortable to wear.


9. Stitching striped sweater
The knit sweater with distinct splicing stripe elements, the shirt adopts bright colors for splicing processing, making the lines of the splicing more three-dimensional, full of charming handsome style, loose version, revealing a very relaxed leisure charm.


As a professional manufacturer of knitwear, we can custom any style of knitted sweater as your requirement. Pleaase kindly send us an email for getting more customized information.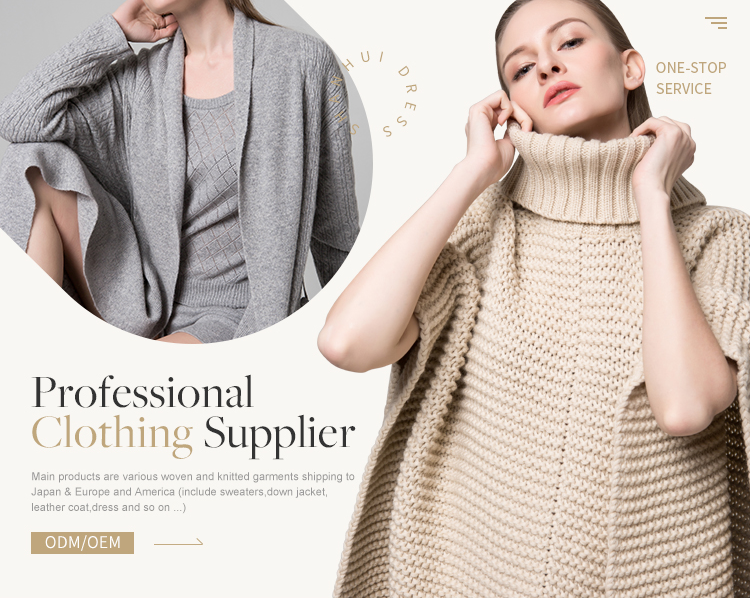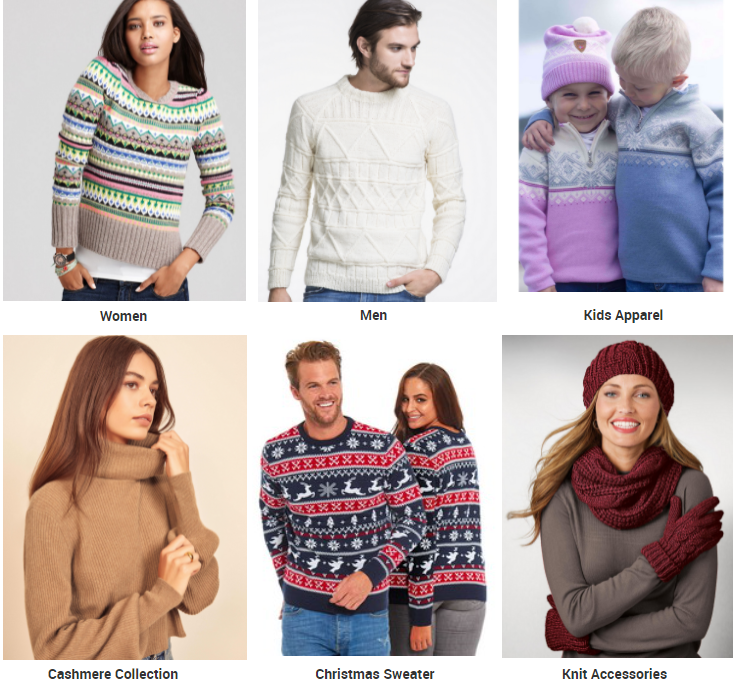 We can provide you OEM and ODM service. All kinds of knitwear can be made for you!