Sock knitting is hugely popular for a variety of reasons. Sock projects are much more portable than sweaters, they're ideal for gifting, and there are so many wonderful, beautiful, and fun yarns for knitted socks. And it's not as difficult as it might seem, really! Knitting socks is very straightforward, making them great projects for travel, or knitting at the game or while waiting for the kids to finish their sports practice. There are 2 materials made of knitted sock:
Knitting
Yarn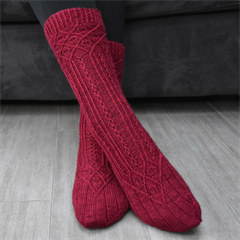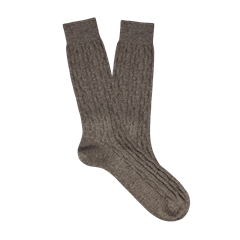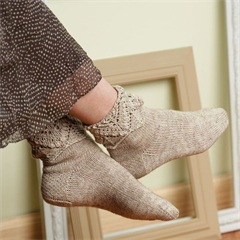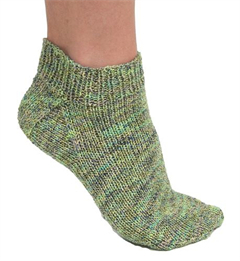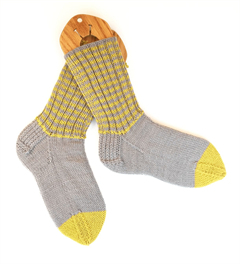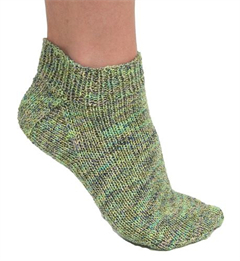 Knitting introduce.
Socks are nearly always worked in the round. (It is possible to work them flat and seam them, but it's pretty difficult to make a tidy and comfortable seam.) You can use your choice of knitting style for working in the round: double-pointed needles, magic loop, or two circular needles. (There are even tiny 8- to 9-inch circular needles, although you will still need one of the other methods to finish the toe.) And the needles are usually small: size 1 or 2 (2.25–2.75 mm). Knit your socks at a tight gauge to make them hardy and resilient.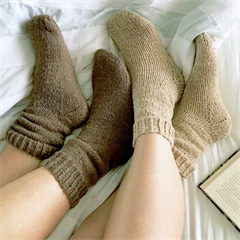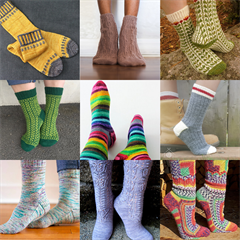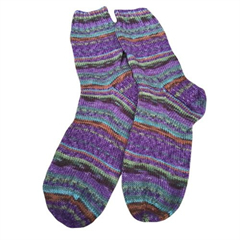 Yarn introduce.
When making socks, look for purpose-made yarns. Socks need to withstand a lot more wear than anything else you'll ever make, so the yarn needs to be hard-wearing! Yarns designed for sock knitting are tightly twisted with multiple plies. The tight twist prevents pilling and fraying, and multiple plies make the yarn stronger.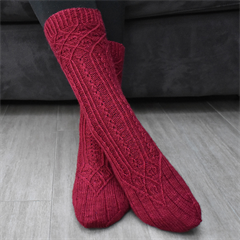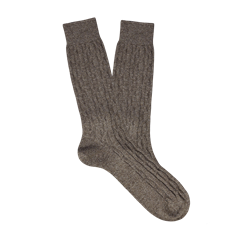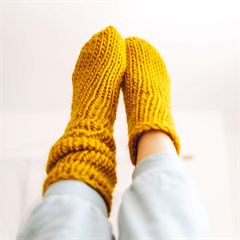 Socks are usually made with fine yarn known as sock- or fingering-weight yarn. (These are socks that you'll be able to fit into your shoes.) But not all fingering-weight yarns are sock yarns; some of them are intended for shawls or fine garments and are more delicate. Make sure to read the label and look at the yarn to find something suitable.