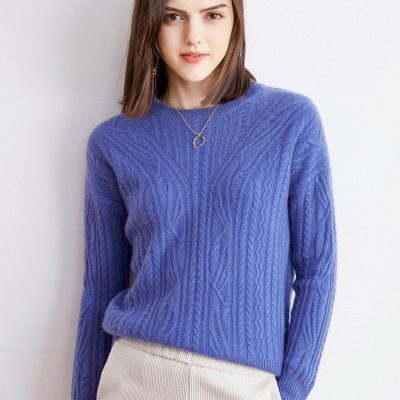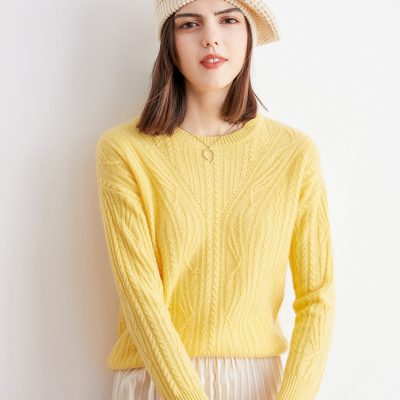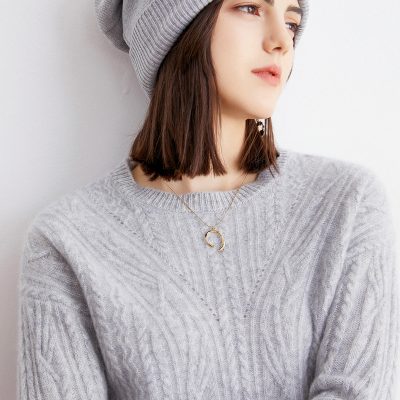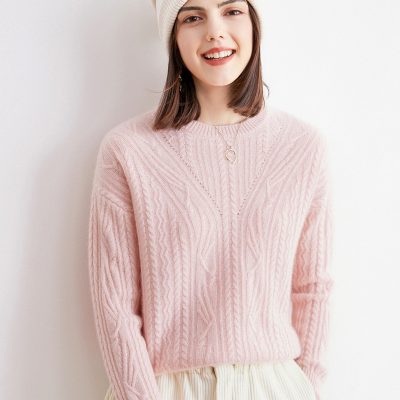 Product: Cashmere Sweater
Yarn Options:100%Cashmere / 50%Cashmere 50%Wool / 45%Cashmere 55%Silk / 30%Cashmere 70%Wool / 10%Cashmere 90%Wool, etc.
GG Options:18GG / 16GG / 14GG / 12GG or As Per Customers' Requirements
Logo & Label:Customizable
Color:Selected from Our Color Card / Customizable
Size:Customizable
Sample Time:Normally 5-10 days
Sample Charge:USD30 – USD100/pc, depending on composition & weight & workmanship
Lead Time:ormally 7-30 days, depending on order quantity
Delivery Method: EXW / FOB / CIF / DDP
Cashmere sweaters are the most precious in the category of sweaters. They have a delicate and plump appearance, a soft and waxy feel, light and comfortable wearing, good warmth retention, and are suitable for both inside and outside wear.
Cashmere sweaters feel soft and full of suede. The material of the cashmere sweater determines its softness, lightness, smoothness, warmth and coolness. The cashmere sweater has undergone special milling and finishing during the processing process, and the surface of the sweater has a layer of fine velvet. It feels soft, delicate and slippery by hand. Waxy, suede and plump, if the cashmere sweater is worn next to the body, it will not only have no irritation when it comes in contact with the human skin, but it can also make the human body feel "soft, soft, light, slippery, waxy, warm and refreshing". At the same time, it has good heat preservation and excellent texture. Cashmere itself is a layer of fine and thick down that goats grow at the roots of goat hair to resist the cold in severe winter. The colder the weather, the thicker the fine cashmere and the longer the fiber growth, so cashmere sweaters processed with cashmere fibers have a strong The warmth.