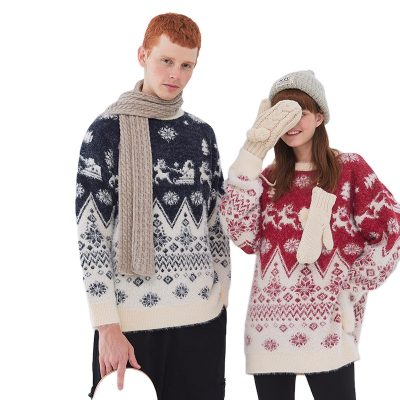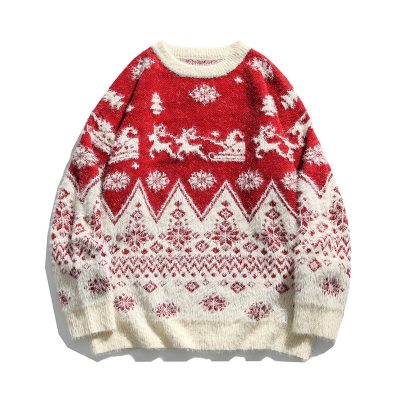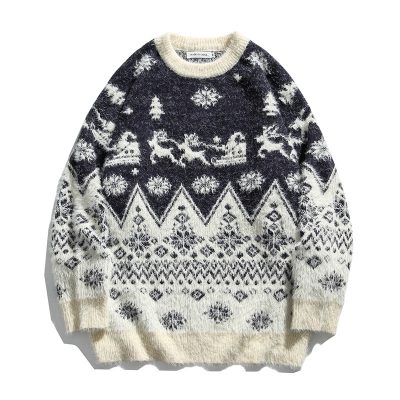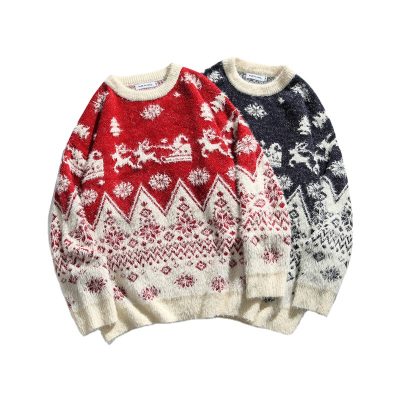 Product Name:Christmas Sweater
Style :Fashion pullover sweater
Material:Polyester fiber 81-90% or customized
Feature: Stitching loose Christmas Sweater
OEM/ODM: Acceeptable
Color:Accept Customized
Customized Service:Color, size, packaging, logo
Design:OEM.ODM Designs
Delivery time:3-15 Working Days
Payment Method:T/T,Western Union,Support All Payment Methods
To welcome the New Year in the cold winter, it is always a good idea to buy a Christmas sweater: snowflakes and reindeer hooked out by thick needles bring blessings from Northern Europe, and then put on a pair of fluffy gloves, as if you have seen Santa Claus Carrying a gift bag and drove from afar. "This is the impression that Christmas sweaters leave on people, but few people know when this sweater became popular and how it has undergone transformation.
As early as 2011, "Time" magazine published an article about the history of the development of Christmas sweaters. People only knew that in the late 19th century, Christmas sweaters appeared in the United States. But they really flourished in recent decades, during which several versions were born, but Americans collectively call them ugly sweaters. Perhaps it is this kind of human touch that many big fashion brands are keen to add one or two Christmas sweater designs to their autumn and winter collections. Skillful designers have made improvements in accordance with the styles of their respective brands and completed their transformation into beautiful clothes.